VAT Compliance and Filing
VAT Compliance and Filing services
Managing global VAT compliance can be a challenging task for businesses operating in the international market. The complexities arise when it comes to VAT submissions and utilizing VAT return services, as each country has its unique set of rules and regulations governing taxation.
We can help to run your business in VAT compliant way.
We understand the challenges faced by international businesses in maintaining global VAT compliance while managing VAT submissions and returns. To address these challenges and simplify the process, we have leveraged our extensive expertise and combined it with advanced technology.
We can support your business in adhering to global VAT compliance rules. We also notify you about critical deadlines, ensuring timely compliance, assist you in accurately completing all the necessary information, eliminate the risk of errors or non-compliance, etc.
By relieving you of the cumbersome task of handling tax-related matters, we empower you to focus on the primary objective of your business—growth.
VAT Compliance and Filing
How it works?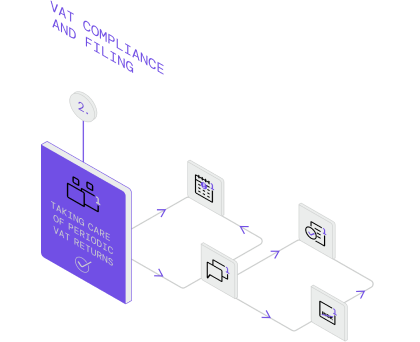 We will take care of periodic VAT returns and ensure on-time reporting and submissions, and also:
Notify you about critical deadlines;
Ensure timely compliance;
Assist you in accurately completing all the necessary information;
Eliminate the risk of errors or non-compliance.
Making VAT Compliance and Filing easier
Streamlining VAT Compliance and Filing becomes essential for companies as handling tax-related tasks internally proves cost-inefficient and risky. Tracking sales for tax compliance, finding suitable tax representatives in different countries, overcoming language barriers, and ensuring security become challenging. Thus, international businesses choose tax partners to simplify the complexities, save time, mitigate risks, and enhance communication in the global tax landscape. We offer tailored VAT compliance and filing services, freeing businesses to focus on core operations while ensuring efficient and accurate tax management.
Other services
See what other services we provide to help you be VAT compliant
VAT Registration
What it is?
When a business reaches a certain threshold of taxable turnover, as defined by the tax authority in each country, it becomes mandatory for that business to register for VAT. The threshold varies from country to country and is subject to change, so it's essential to check the specific regulations applicable in jurisdictions that business operates in.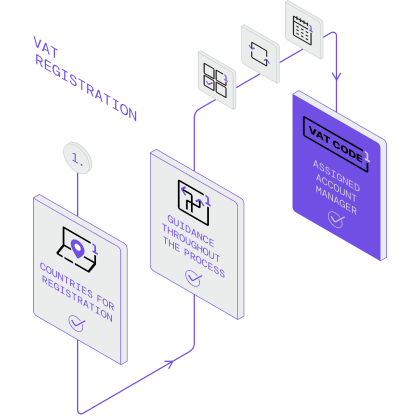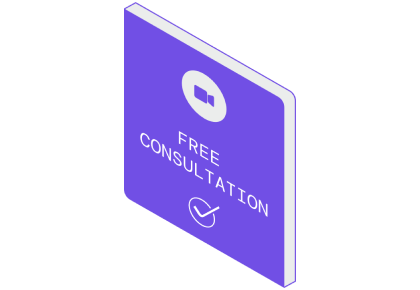 How we can help you?
We specialize in global VAT, sales tax, and GST registration services, ensuring compliance in any jurisdiction. Navigating the complexities of VAT registration can be challenging, especially when dealing with different rules and procedures across different countries. So we're here for you.
VAT Consulting
What it is?
VAT and GST are charged on most transactions all over the world. Depending on the region and the state, different tax rules & regulations are enforced, but as these legislations are subject to perpetual changes, staying VAT compliant has become increasingly challenging and time-consuming. Failing to do so often leads to penalties and other serious issues that significantly hinder the growth of companies.
Ensuring that your business complies with VAT regulations is vital because it can be quite complicated and challenging to meet all the necessary VAT requirements.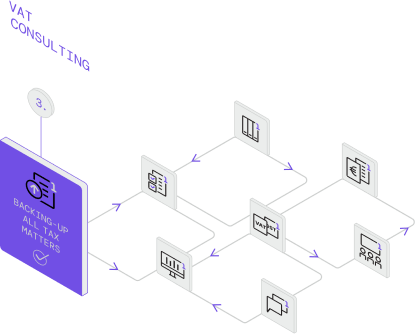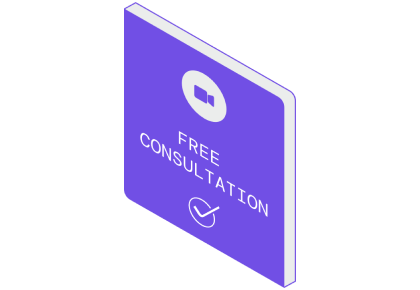 How we can help you?
Discover the best strategies for managing your VAT/GST set-up by consulting with our team of experts. Tax laws can be complex and ever-evolving, making it crucial to seek professional advice when entering new markets, modifying your current tax structure, or improving your operational procedures.
We provide complimentary consultation on VAT registration. Our experienced consultants will guide you through the process, ensuring you understand your obligations and providing insights on optimizing your VAT/GST practices.