About us
Things to know about 1stopVAT
Born from an idea in 2020, 1stopVAT rapidly transformed into a highly successful live product. Today we are one of the fastest-growing tax compliance startups that is constantly moving forward and refusing to slow down or settle for anything less.
Our mission is to enable businesses to thrive and contribute to a brighter future. We accomplish this by offering top-notch VAT compliance services and innovative solutions.
With a clientele of over 500 and counting, we confidently process more than 12,000 VAT returns each year and operate in over 100 locations globally. What's even better is that these figures are progressively increasing every day, highlighting our unrelenting dedication to growth and achievement.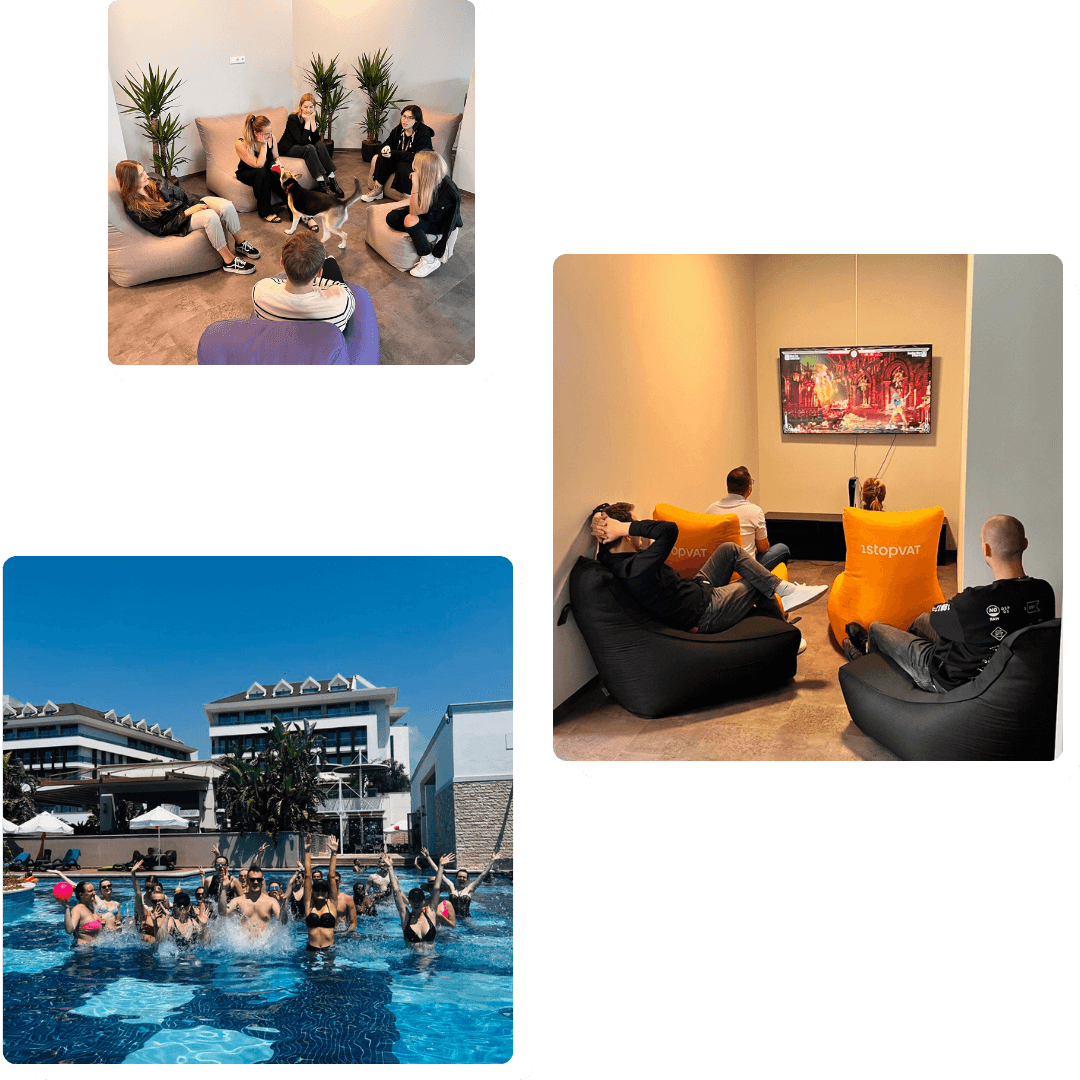 Rewards
Rewards you get for working with us
Educational and growth opportunities
International environment
Casual and informal communication
Work-life balance
4 extra days off per year
Workations
Puppies at the office and Kudos days 🐕
Supplementary healthcare insurance
Parties and team buildings
Essentials (snacks at the office, volunteering, etc.)
Real career opportunties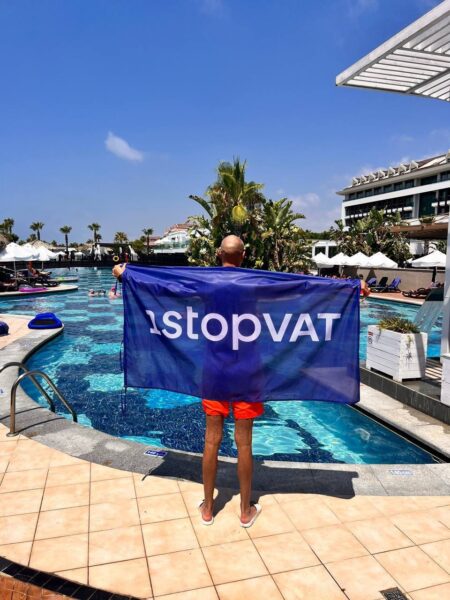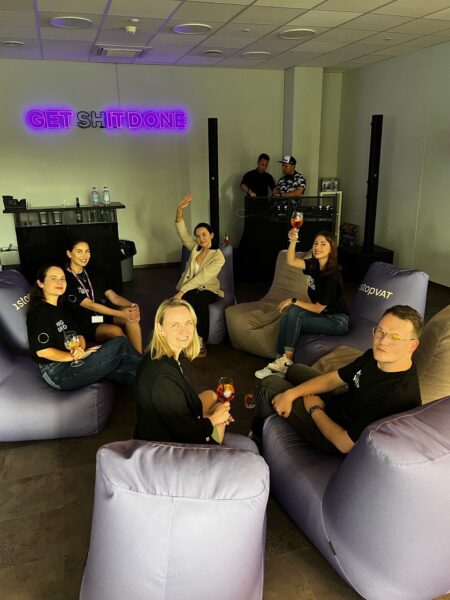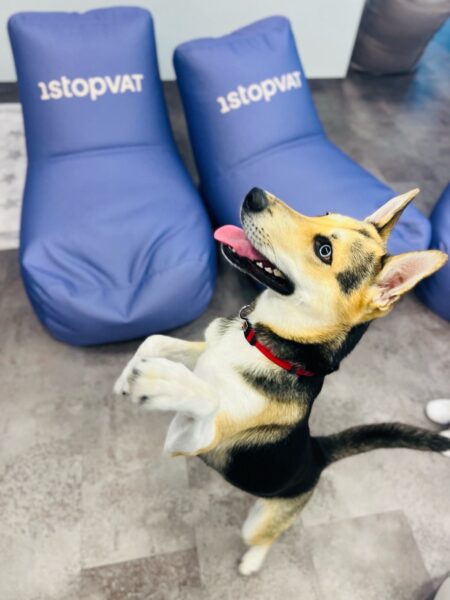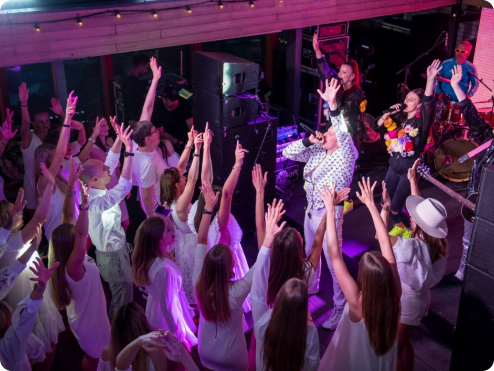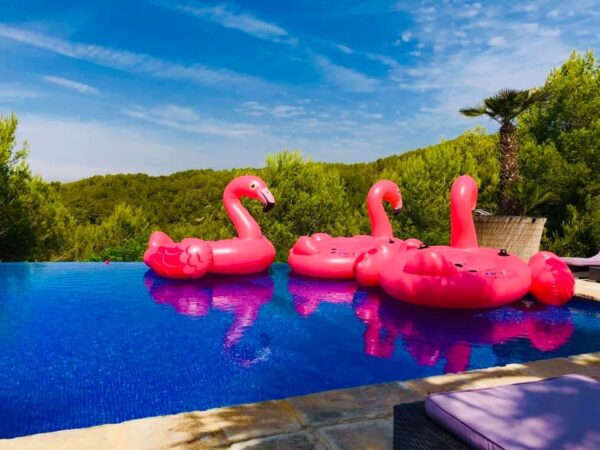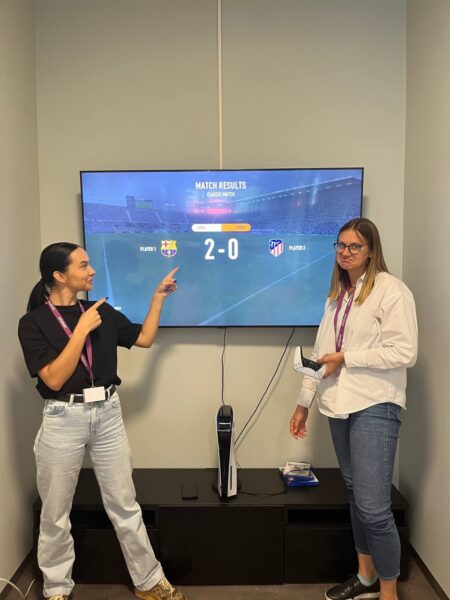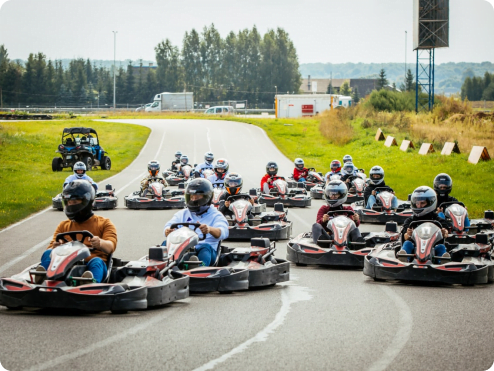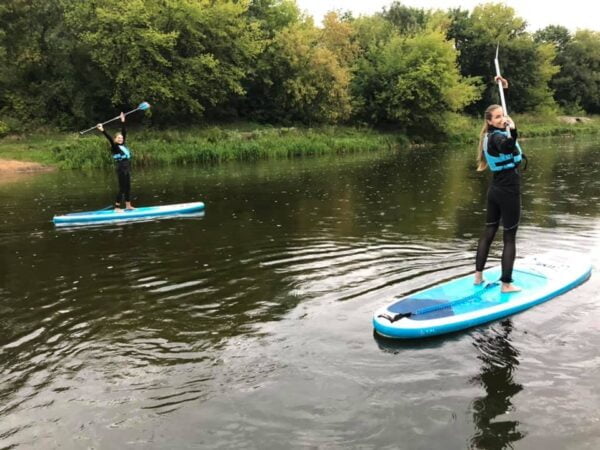 Our business isn't all about numbers and spreadsheets, it's about working towards the same goal, making an impact, and while doing that – living it up, even though we work with taxes.
Each of us contributes to a brighter future for ourselves, our partners, and our clients by creating, delivering, and contributing to meaningful work every day.
We value knowledge sharing, we fine-tune your unique skills and we recognize your personal growth. Your continuous development is achieved while ensuring a healthy work-life balance.
Roots of our identity

Celebrating your wildest thoughts
Together, our collective impact is significant, and each one of us plays an important part in our shared success. We not only notice and acknowledge your efforts, but also celebrate your initiatives. All ideas, no matter their size and uniqueness, are valued and welcomed. Bring them out!

Karma is a bitch
We maintain a culture of mindfulness, integrity, and authenticity, we foster an environment of fairness, empathy, and accountability for all. Don't mess with a bitch.

Unique is sexy
Being unique is how we set ourselves apart. We highly value individuality and creativity, as these two are never out of style. We celebrate your diversity regardless of your background, beliefs, education, or experience – cheers to differences

Three of a kind
Communicate, Collaborate, and Celebrate – these three C's guide us forward as a team. We have each other's back, we get the stuff done, and we let loose.

High on growth
Our drive for growth is endless, and our eagerness to learn is deeply ingrained in our company's culture. If we fail to adapt, we fail to move forward; that's why we crush challenges head-on, gain experience, and push forward. This is how we grow and evolve.

Winnie the Pooh
We motivate you to contribute to charity organizations, not only your money but also your most valuable resource – your time. We believe that we are effecting positive change by aiding those in need.